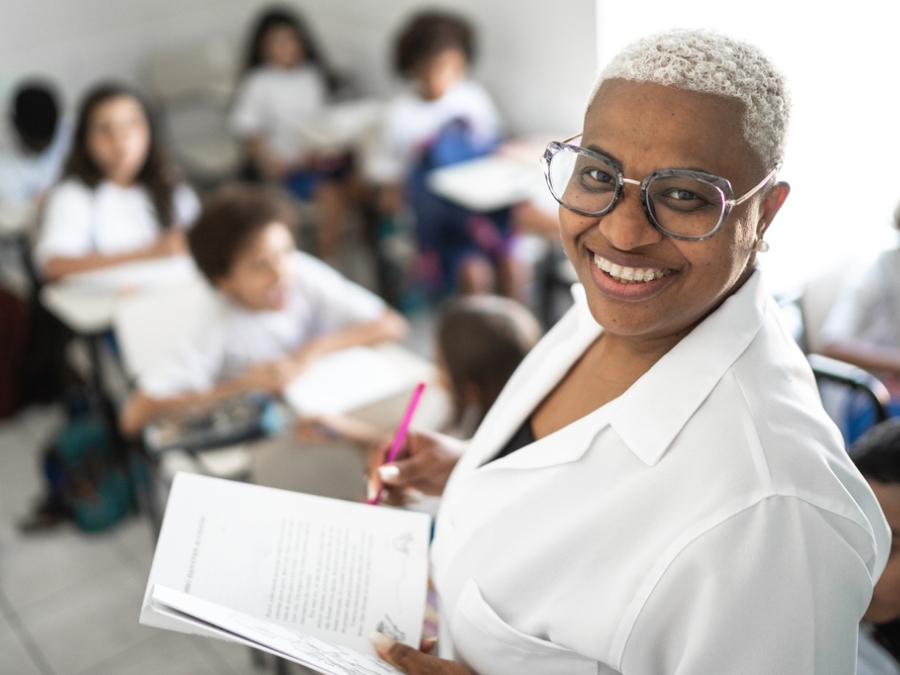 The interest in mental health among young people has never been greater, yet rates of mental health challenges among youth continue to climb. In December 2021, the U.S. Surgeon General issued an advisory that described those challenges as "unprecedented and uniquely hard to navigate." And in October, the American Academy of Pediatrics, the American Academy of Child and Adolescent Psychiatry, and the Children's Hospital Association declared that child and adolescent mental health was a national emergency.
In retrospect, it seems prescient that the U.S. Department of Education set aside 20% of American Rescue Plan Elementary and Secondary School Emergency Relief (ARP ESSER) funds to support student and staff social, emotional, and mental health through district-wide strategies.
The goal of the federal funding is to enhance SEL supports and interventions for all students and staff and to provide targeted assistance for students who need it the most.
Putting the Funds to Work
But as we are all learning, there are quite a few steps before federal funding is available for on-the-ground programs that directly support young people's well-being. States' applications for ARP ESSER funds have been allocated. In turn, states are working to get the allocations to Local Education Authorities (LEAs) and ultimately to the districts where they will be implemented.
States required districts to submit their applications in the fall of 2021. However, because of the complexity of the process and the volume of applications, many are still in the review and approval stage. In addition, public districts and charter schools may continue to adjust their ARP ESSER plans after the awards have been made.
With that in mind, here are 5 tips for ensuring your ARP ESSER funds meet the mark in supporting your school community's social, emotional, and mental health needs:
1. Stay in tune with your district's specific challenges.
The social and emotional landscape for your students may look different than when you first considered how to spend ARP ESSER Funds—even if it was only a few months ago. Tracking student progress can help you recognize gaps in your current initiatives and identify opportunities to intervene. It can also highlight early warning signs of emerging needs.
Educators are encouraged to measure social and emotional well-being regularly, whether through the use of surveys, check-ins, or other tools. At Robin, we use a pre and post assessment to measure student engagement and connectedness. Better connectedness translates to mental well-being, social-emotional growth, and feelings of interpersonal and community belonging.
2. Monitor whether your interventions support all your students. 
Perhaps your current approach is working well and the ARP ESSER funds will help you keep it going. But if your overall approach needs to be adjusted, the one-time ARP ESSER funds offer an opportunity to pilot a new strategy.
It might be that your current approach supports a majority of your students, but you recognize that some are still struggling as the pandemic wears on. Customizable resources like Robin offer interactive, online content that can be accessed at any time in a multitude of settings—whenever students feel they need it most. They can also be implemented in concert with other programs schools are already using.
The U.S. Department of Education encourages districts and schools to choose approaches that are responsive to the COVID-related trauma students may have sustained and that are grounded in equity, to help all students feel seen and valued. In particular, it emphasizes ensuring that students from low-income backgrounds, students of color, students of all abilities, and English learners receive mental health services.
3. Don't forget these funds apply to your teachers, too.
As one of our Robin coaches recently pointed out, the needs of educator-caregivers cannot be understated.
Burnout is a very real challenge for many teachers, staff, and administrators. Districts can use ARP ESSER funds for professional development and other support too—because the work of engaging students is only growing more challenging with each new bump in the road.
4. Continue to innovate.
Throughout the pandemic, educators learned to better leverage technology, implement new programming on the fly, and translate instructional approaches back and forth between in-person and online learning. Administrators embraced new tools and strategies that decreased the workload on their staff without causing a disconnect with students and families.
Recognizing that practical innovations did not always meet the level of evidence that had been required previously, the U.S. Department of Education clarified that ARP ESSER Funds can be used toward novel approaches "if they are consistent with theoretical and empirical findings from research and the grantee will continue to review the effects of the practice to build the evidence base."
5. Watch for opportunities to adjust.
Within the larger ARP ESSER deadlines, there may be opportunities for additional funding (such as carryover applications for unexpended funds carried over to the next year). Some states also have monthly deadlines for LEAs to request additional funds.
Ultimately, there is plenty of time to ensure your students are receiving the full benefits from ARP ESSER before the Sept. 30, 2024, deadline for districts to obligate funds.
If your district or school needs support in navigating how to find and apply for funding and sponsorship opportunities, reach out to linda@my-robin.com. At Robin, we are here to help you find and utilize all available funding resources.