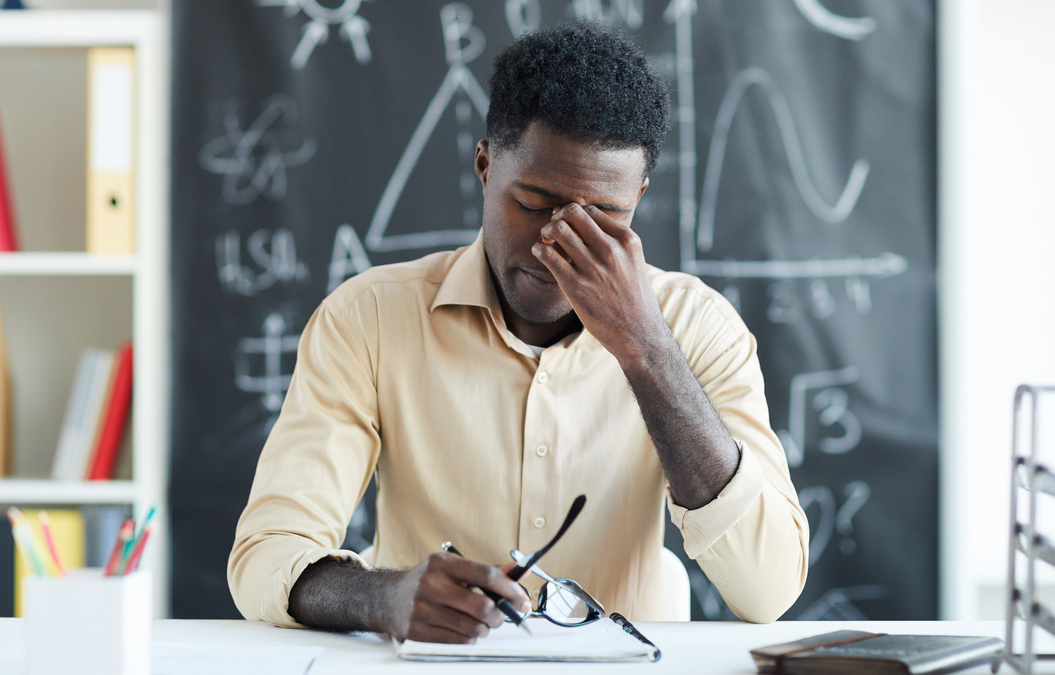 "Burnout exists because we have made rest a reward rather than a right." -Juliet C. Obodo
If you are a teacher, administrator or other professional working in an educational setting, it is likely that you have experienced some degree of stress or burnout. The demands on educators are always profound and most certainly increased during the pandemic with novel challenges such as remote learning, quarantined students and the need to adapt to an entirely new set of logistics.
Burnout can be defined as "a cycle of negative emotions and withdrawal that result from investing too much into something emotionally, intellectually or physically, without doing anything to restore yourself."
Burnout is an all too common experience in caregiving, which is the act of providing others with nurturance, attention, time and energy. The nature of caregiving is such that the needs of others are prioritized, and, as we all know, educators are the ultimate caregivers! Educators are givers – they provide instruction and learning, tend to student challenges and needs and always multitask, with the ultimate goal of fostering student growth and development. Further, the shift towards providing social-emotional learning (SEL) and support for students, although positive, has put educators in even more of a caregiving role. Educators are mentors as well as role models, often providing counseling in addition to academic instruction. While this is wonderful for students, it can increase the emotional labor for adults who are aiming to accomplish many things at once.
To be a teacher, administrator or staff member in a school means juggling multiple balls in the air in front of a lively and needy audience of students, families and fellow professionals (i.e. colleagues, superiors, school boards).
Teaching is a stressful job – one that is both rewarding AND exhausting! Teachers report a sincere desire to teach effectively, but depending on the type of school where they work, may have to cope with bureaucracy, student misbehavior, long meetings, budgetary constraints, political considerations, coworker dynamics, unresponsive (or intrusive) parents and directives received from educational boards that may be confusing, difficult, or impossible to implement. Multitasking is required and frustration is inevitable. This is not to say that there is no upside to teaching; teachers and administrators are passionate and dedicated and love what they do – but their hard work is not always openly praised as it often occurs behind the scenes. Yet teachers provide the most essential gift for our children – education.
How can we care for these invaluable caregivers? If you are a teacher, administrator or staff member who is feeling stressed or burnt out, it is most important for you to first identify yourself as a caregiver – a giver of care, in a helping profession, and a heroic one. Much like a parent, a doctor or a therapist, you provide a valuable service, and the needs of others (typically, students) are a priority for you. The responsibility is great. You show up to work every day with the goal of taking care of your students and families; you aim to be of service.
Next, it is important to recognize that caregiver burnout is real and not imaginary. When we focus exclusively on taking care of other people, our own needs may fall by the wayside. Caregiving can be rewarding, but it's also intense and challenging.
You are allowed to be stressed and frustrated. Give yourself permission to feel these feelings and know that you are not alone.
The importance of attending to the needs of educator-caregivers cannot be understated. Burnout does not help anyone. If you are an educator who is focused on serving your students or employees, please keep in mind that the better you take care of yourself, the better you can take care of others.
Read  Top Ten Self-Care Tips for Educators to learn 10 ways to prioritize YOU.