Goal Setting for Students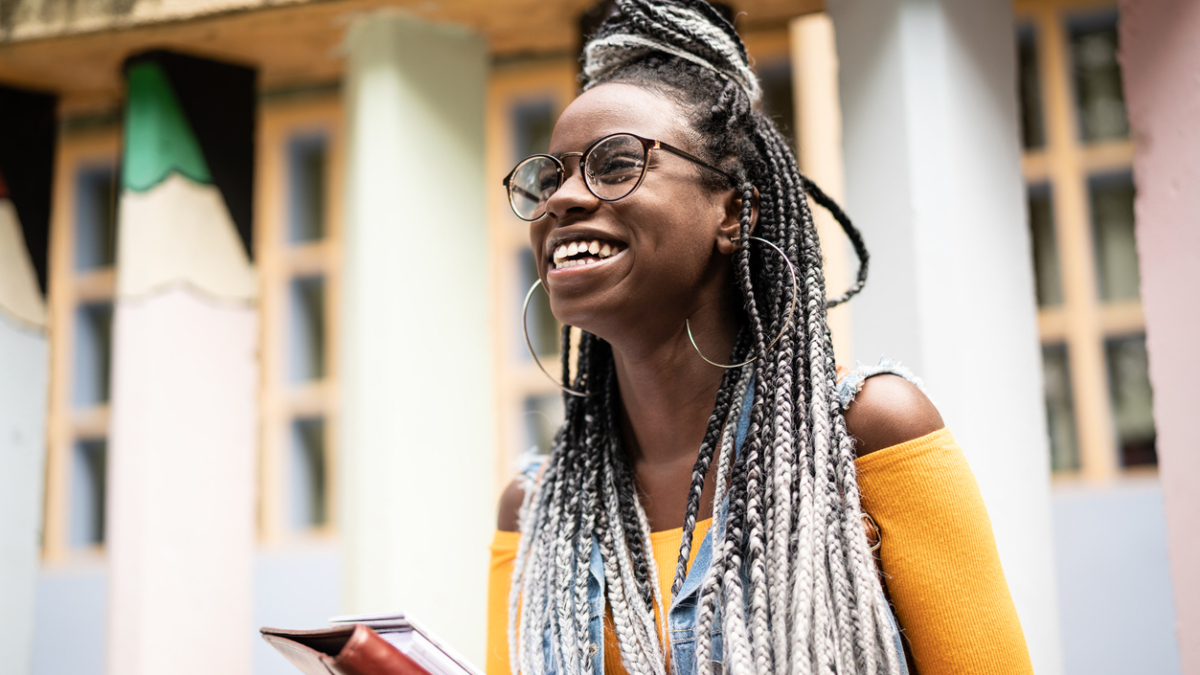 As a junior in high school, I am often asked about my goals. My family wonders about my goals for college; my teachers and counselors wonder about my goals in school; I wonder about my goals for life. It's easy to become overwhelmed by all the long term goals, because they seem out of reach from the present.
Over this past summer, a good friend of mine helped change my perspective on goal setting. She helped me understand that goal setting doesn't have to be overwhelming. Goals are both personal to your own experiences and can change over time.
When you break down big tasks into smaller missions that can be completed over time, it is more encouraging and rewarding in the end.
It can be difficult to separate your goals and aspirations from the people around you. In the past, I've had friends whose main goals were to get straight A's or make the varsity soccer team. Because they prioritized getting straight A's, I felt pressure to prioritize that as well. I have grown to understand that a goal is personal; just because my friend wants to get a 100% on their math test, that doesn't mean that should be my goal as well, nor does that make my personal goals any less significant.
Another key component of goal setting is understanding that our goals are fluid and change over time. If you asked me what my goals were when I was seven years old, I would probably tell you that I hope to graduate from the University of Wisconsin, move back home to Maryland, and run my own dance studio.
Now, almost 10 years later, I can confidently say that every single vision I had for my future has changed, and that is normal!
It's healthy for your dreams and plans to change as you grow and learn more about yourself and your interests.
One final point about goal setting that changed my perception is understanding that a goal is not a final destination. It doesn't have to be a way to pressure yourself to reach a long-term, overarching goal in the future. When you look at your goals from a closer perspective, you can find more frequent and smaller habits to add to your routine that will contribute to the final end-goal you wish to reach.
My goal is to keep my school work more organized, but what are daily tasks that can contribute to this goal?
Writing down all my assignments in an agenda?
Completing work as it is assigned rather than waiting for a deadline?
Breaking down and analyzing ways you can accomplish your dreams is a great way to simplify your goals and help you reach them. With the start of a new year in front of our eyes, now is a perfect time to start focusing on our goals. Ask yourself:
What do you want to achieve?
What can you do each day to help you reach that goal?
Remind yourself that your aspirations are made of many steps along the journey, not just one final objective.
Personally, my biggest goal this year is prioritizing my mental health. Despite the stress and anxiety that comes with beginning the college application process, as well as managing school work and the social challenges of being a teenager, I am going to make habits and checkpoints for myself to stay on the right track. From nightly journaling to reflect on my days, to spending time outside in the fresh air every day, these small but important activities will have the most impact on helping me reach my goal.
About the Coach