An Updated Look at Federal Funding for SEL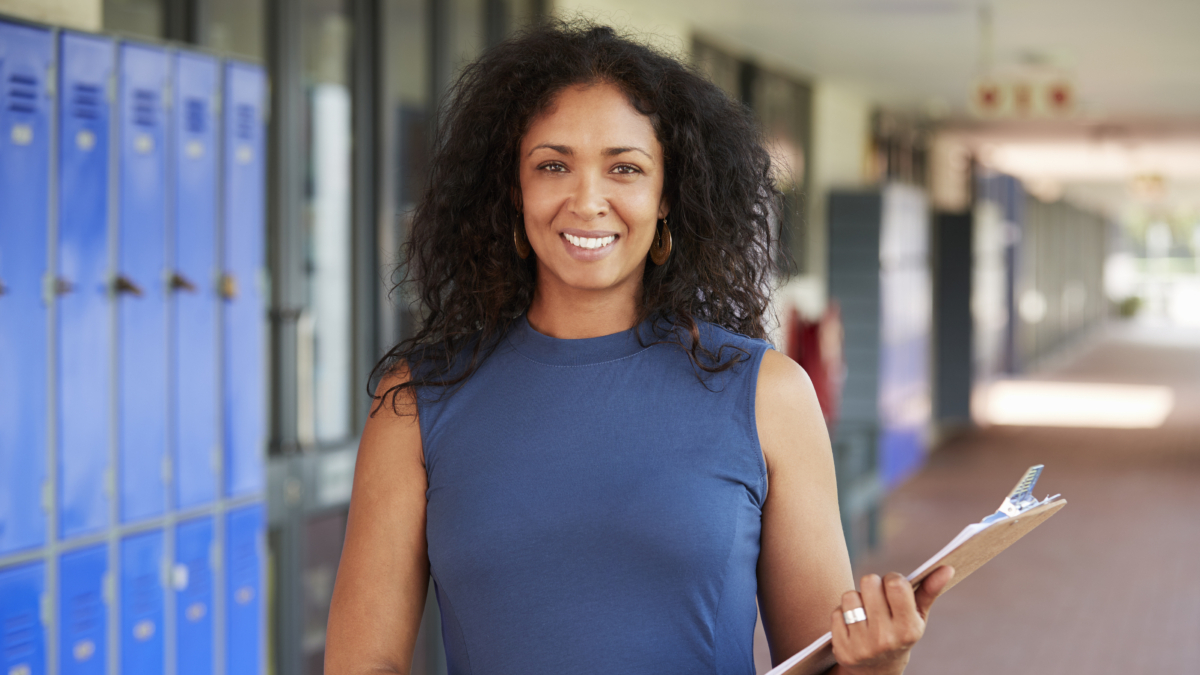 In recent weeks, the U.S. Department of Education has been busy approving states' proposals for using American Rescue Plan funds at the K-12 level. Alongside these approvals, the Department is distributing the remaining Elementary and Secondary School Emergency Relief (ESSER) funds—totaling hundreds of millions or even billions of dollars per state.
The flexible nature of this money means districts have a lot of leeway for figuring out how best to support their students' social-emotional learning using their allocations. Given the ever-shifting landscape on the ground, that flexibility is hugely important. For example, when these state- and district-level plans were developed, educators were still anticipating the return to school in fall 2021.
Now that classes are back in session, districts are dealing with everything from staffing shortages to dissent over COVID-19 prevention measures to questions about vaccinations for children ages 5-11. And amidst all of that, they're rolling out new SEL approaches that range from after-school health clinics to integrated "care teams" to staff training to new curriculum to family-facing ed-tech tools.
So this is a good time to take a look at the emerging lessons learned from this one-time infusion of billions of dollars in pandemic relief funding—and to note that there are also other pathways for federal resources. For example, funding sources like the Elementary and Secondary Education Act (ESEA) and Individuals with Disabilities Education Act (IDEA), Part B contain options for transferring or consolidating funds so local education authorities can respond flexibly to changing needs in light of COVID-19.
Potential pitfalls
During the pandemic, everyone has been through something—and that's making it easier for leaders in all fields, including education, to acknowledge when things did not go right so others can avoid a similar situation. Here are several examples:
Community response. Surveys have found that parents and policymakers widely support the goal of building students' social-emotional life skills such as goal setting, empathy, healthy expression of feelings, and navigation of difficult situations with peers. However, support falters in districts with a divisive political climate—especially when misconceptions about the term "social-emotional learning" are present. Understanding the community's level of awareness and acceptance is critical for the success of new initiatives.
Evidence of success. From the outset, educators need to identify specific goals and track the outcomes from whatever initiative, program, or tool is put in place. Having evidence of success is beneficial both for getting buy-in from staff, students, and families and for securing future funding.
Privacy concerns. How districts will handle students' confidential information should be addressed before implementing a solution where data is being shared or collected. This includes administering mental health screenings where students are identifiable or using software to monitor student computers for distress signals.
Funding sources. Experts recommend using this surge in one-time federal funds to test the effectiveness of concepts and programs rather than support ongoing spending needs, since these funds will eventually expire. The deadlines for obligating funds under ESSER, ESSER II, and ESSER III range from September 2022 to September 2024.
Strategies for success
Districts have now had more than 18 months since the passage of the first CARES Act in March 2020 to consider how best to integrate additional resources into their budgets in support of social-emotional skills. The lessons learned so far highlight the importance of:
Communicating the connection between SEL and academics. When the two are viewed as either/or, SEL invariably loses out. Some states already have a detailed plan for comprehensive systems of support in all facets of school life which districts can tap into.
Evaluating the success of existing evidence-based programs. Looking at what's working where can help decision-makers better understand if a particular approach is right for their local community given their goals and the demographics of their student body.
Assessing individual students' social and emotional well-being using high-quality, timely practices that allow for quick identification of needs and intervention. This goes back to the importance of evaluating success. Examples include Robin's Connectedness Scale (which contains 20 questions and doesn't require teacher involvement), Panorama's social-emotional learning measurement tool, and the DESSA suite of assessments (which align with the CASEL framework).
Sharing ideas with other districts in the local region, the state, and nationwide. Touching base with educators whose districts have similar demographics and challenges can yield helpful insights and even stave off problems before they happen.
Following the ESSER spending rules and federal procurement requirements. Social-emotional learning is central to the pandemic relief funds, and districts are able to choose their own approaches—but there are many tracking and spending rules districts need to follow even on approved uses. And because many projects rely on a combination of various federal grants and local funds, the rules become even more complex. Robin's team is experienced in helping navigate these requirements in a variety of settings.
With all of this learning happening on the fly, it's not realistic to expect plans to be set in stone. Fortunately, districts can submit amendments to their original ESSER applications even after the state has approved them. There are also provisions in place for districts to extend availability of funds from one fiscal year to the next—so it's not necessary to use the funds or lose them.
If your district or school needs support in navigating how to find and apply for funding and sponsorship opportunities, reach out to linda@my-robin.com. At Robin, we are here to help you find and utilize all available funding resources.