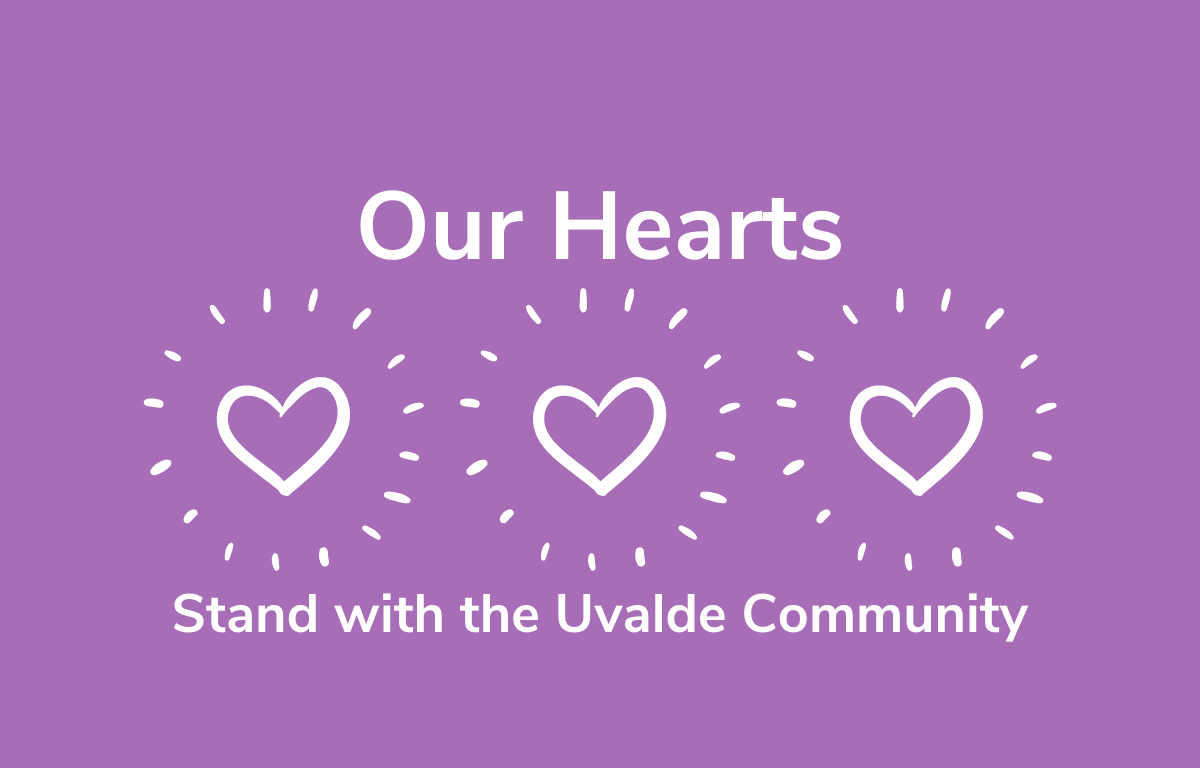 We are not okay.
As adults, we are feeling many things – pain, shock, confusion, anger – in response to the horror that occurred at Robb Elementary School. As parents and educators, not only are we feeling strong emotions ourselves, but we have children and teens in our care who are looking to us for help.
What can we do?
First, we can give ourselves time to feel and space to grieve. And then, we can offer those in our care the same. Here's how:
Adjust our expectations.
In times of tragedy or crisis, we can't function at the same level or capacity that we are used to. Making adjustments to our schedules and expectations in the days following a tragedy is helpful.
Seek comfort.
As humans, we need physical means of comfort, like embrace. We also need mental and emotional comfort. We can validate our heavy emotions by taking time off from social media and the news and we can give them a way out, through tears or exercise.
Talk or write about it.
While it is difficult to find words at a time like this, silence can leave us alone with our emotions, which is even more difficult. Call a friend, colleague or family member and ask how they are doing. Reach out to a mental health professional or counselor. Talking about our emotions and thoughts is an integral part of processing grief and tragedy. Journaling, or writing your thoughts, is also helpful when processing tragedy.
How can we help our kids and students?
We can be together.
Simple acts of kindness are very meaningful in times of tragedy. Put your hand on someone's shoulder or give them a hug. Knowing we are not alone provides the meaningful human connection that communicates, with or without words, that we are seen and known.
We can give space.
We can help our kids by giving them time and space to feel their emotions. We can help them name their emotions and remind them that they are all "okay," and that it is right to be sad and angry about things that are sad and angering. We can offer comfort and reassurance, adjust our expectations for them and remember that kids may express their emotions in immature ways. We can recommend a healthy outlet that is personality-specific, and do it with them. Giving emotions space can look like going for a walk or listening to music together.
We can be honest.
When those in our care ask difficult questions, like "Why did this happen?," we can resist the urge to have all the answers and offer an honest, "I don't know." We can share our emotions with them, as tragedies like this should move us and break our hearts. In ways that are age appropriate, we can share a small chunk of information, and then follow their lead by addressing their specific questions and concerns with answers that give small chunks of information until they stop asking questions. Children will often ask for as much information as they are ready to process. Then, we can let them know what they need to hear most, "I'm here for you and I love you."
Be kind to yourself always but especially now.
Find some more resources for coping with gun violence here.