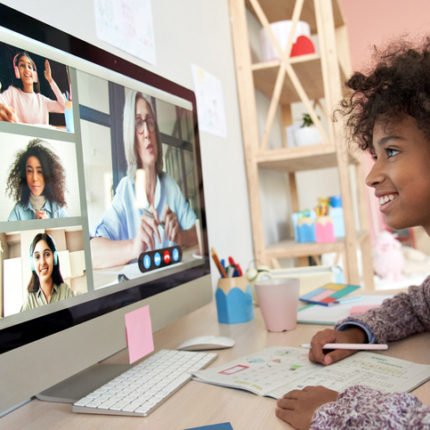 Join us as a Robin Coach
.
Robin is a social-emotional learning solution that connects students with coaches to build the skills to thrive when faced with life's toughest challenges. Robin Coaches bring the human connection to SEL and are critical to why Robin has been so successful in reaching and transforming students' lives.
We are actively looking for new coaches to grow our coaching network and keep up with the demand of school districts around the country who need Robin's innovative approach to SEL. We are looking for coaches that work with K-12 students by grade level and with teachers and parents.
Responsibilities
Lead the instruction and skill development of students, teachers or parents in group coaching sessions
Prepare Robin-branded materials to enhance student learning: slides, handouts, etc.
Attend and participate in group coaching feedback discussions and adjust content / programming based on student and educator feedback
Attend and participate in Robin Training sessions including speaker training
Participate in Robin's marketing efforts from time to time including, but not limited to, social media posts, IG Lives, conference speaking opportunities
Attend and participate in bi-monthly Robin Coach meetings
Assist Robin in customer acquisition whenever possible
Requirements
A unique perspective on social-emotional concepts including: resilience, growth mindset, goal setting, purpose, self-motivation, self-love, self-management, self-care, self-advocacy, mindfulness, connection, building empathy, decision-making
Experience teaching social-emotional skills or coaching students, teachers or parents
Experience interacting with children in a classroom setting is desired but not required
Retired teachers and guidance counselors are a huge plus, but we are also interested in coaches who can teach mental wellness skills and can augment the material towards a student audience with our guidance
Must be able to coach virtually and / or in-person during school hours, for 1-3 hours per day
A desire to be part of a startup organization that is truly changing students' lives around the country
To apply, please send your resume to aseem@my-robin.com. In your email, please explain your area of expertise, your coaching and / or teaching background and your experience working with children, young adults, teachers or parents.