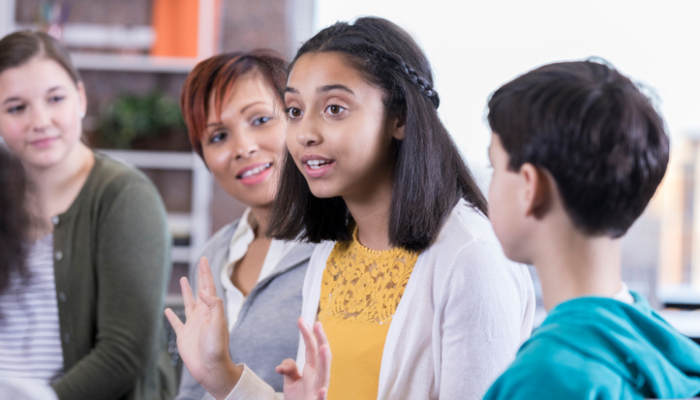 SPARK THE CONVERSATION
LIVE GROUP COACHING
.
Facilitated by experienced Robin coaches in-person or virtually, students engage in lively discussions to emotionally connect with and support each other. They learn skills to build confidence, manage anxiety and stress, develop a growth mindset and make good choices.
Live Coaching is offered for your entire community in a variety of ways:
"SEL Day": a school-wide event featuring multiple coaching experiences for K-12
Student Group Coaching Experiences get students talking about their mental health and can be incorporated for one class or one grade during or after school hours
Interactive Adult Coaching Experiences help teachers care for their own mental well-being
"Our SEL Day was a home run. You exceeded our expectations. It was all that and more."

Dr. Alexis Eckert, Principal, Ho-ho-kus Public Schools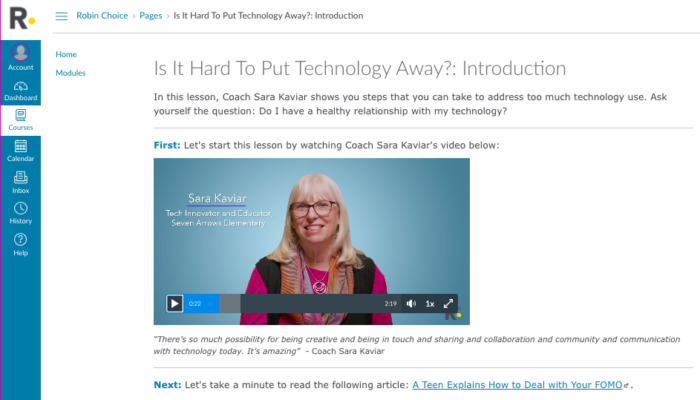 Build Healthy Habits, Skills and Mindsets
FLEXIBLE TOOLKIT OF K-12 CURRICULUM
Students learn, practice and deepen core SEL skills in Robin's Learning Platform, powered by Canvas. Easy to access anytime by students and teachers, our evidence-based K-12 SEL curriculum is relevant to real life and tackles students' life challenges. All content is curated and created by experts in mental health and education and is CASEL-aligned.
Teachers can assign or download any lesson, video or activity organized in 5 Robin pillars
Over 100 Interactive lessons offered in 15, 30 or 45 minute increments
Robin 3-minute coach videos bring lessons to life through engaging storytelling
5-minute activities deepen understanding and practice of key skills
1-minute guided meditations
"I really enjoyed the challenge, especially the Wall of Wins. It helped me feel more connected to other people."

Ninth grade student, Manhattan Hunter Science high school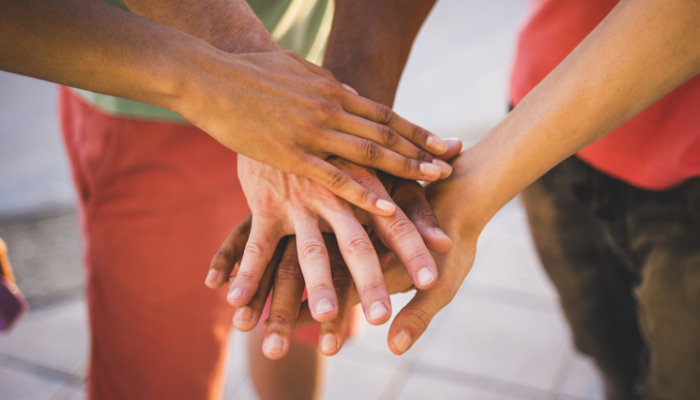 BUILD HEALTHY HABITS, SKILLS AND MINDSETS
INTERACTIVE, GAMIFIED CHALLENGES
.
Proven to increase student motivation, the gamified 30-Day Challenge offers a fun and healthy way for students to play and compete while practicing SEL skills like mindfulness, kindness and resilience. Finally, a social digital platform focused solely on positivity that students can access 24/7.
Daily activities include inspirations, gratitude practice, mood check-ins, writing prompts and more
Wall of Wins encourages shout-outs for acts of kindness and virtual high fives
Can be deployed completely outside of instructional classroom time
Monitored to ensure positive experience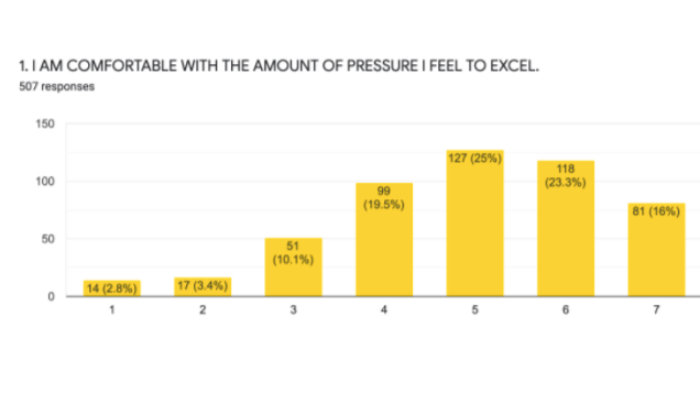 ASSESSMENTS MEASURE IMPACT
.
We use several research-validated tools to measure students' mental wellness and social-emotional skill development. Regular reporting tracks program effectiveness and informs SEL programming and coaching.
Adapted from the Social Connectedness Scale-Revised (SCS-R), the Connectedness Survey assesses the individual and community's mental well-being, social-emotional growth and feelings of connection and belonging.
Self-reported assessments are also conducted with students and teachers at regular intervals to ensure core SEL skills are being learned and strengthened and that content is relevant and relatable.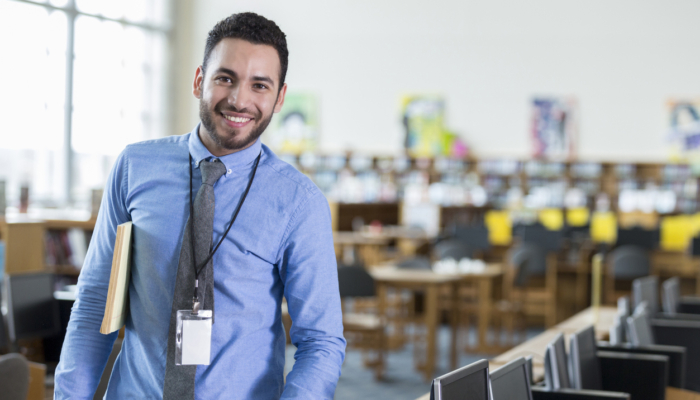 Robin supports teachers through interactive experiences crafted and delivered by Robin coaches who are educators themselves. The focus is on learning and practicing actionable, evidence-based skills and activities that teachers can immediately use in the classroom. We pair professional skill development with coaching workshops to help teachers care for their own mental well-being.